Liberals Spending $186B On Infrastructure Without A Real Plan: Senate Finance Committee
OTTAWA — The Senate's national finance committee is challenging the federal Liberals to finally come up with a detailed strategy to invest billions in new infrastructure.
The committee's report released this morning warns that without such a plan the money could miss its mark and impair the ability of the economy to grow in the coming years.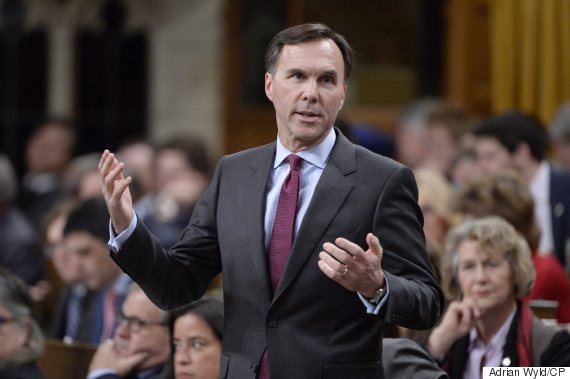 Finance Minister Bill Morneau speaks in the House of Commons on Feb.21, 2017. (Photo: Adrian Wyld/CP)
The report says the Liberals must not only invest the right amount in infrastructure, but also in the right places — particularly in trade infrastructure.
The federal government is set to dole out $ 186 billion in infrastructure money over the coming decade, with almost half of that stemming from the Liberals' new infrastructure plan.
The government is finalizing the details of the second phase of its infrastructure program, valued at around $ 80 billion.
Focus on needs of municipalities: report
The Liberals say that money will be aimed at building large, transformational projects that will also help grow the economy.

The Senate committee's report is recommending the government create a single window for funding, instead of being spread across multiple departments and agencies, and take into account the needs of municipalities when deciding how money will be spent.