Uber Will Be Taxed The Same As Taxis In Canada
TORONTO — Uber is crying foul over new tax measures announced in the federal government budget that would see the company subject to the same sales tax rules applied to taxi drivers.
The Liberal government's budget Wednesday included amending the definition of a taxi business to include ride-hailing services such as Uber and subject them to the same GST and HST rules as taxis.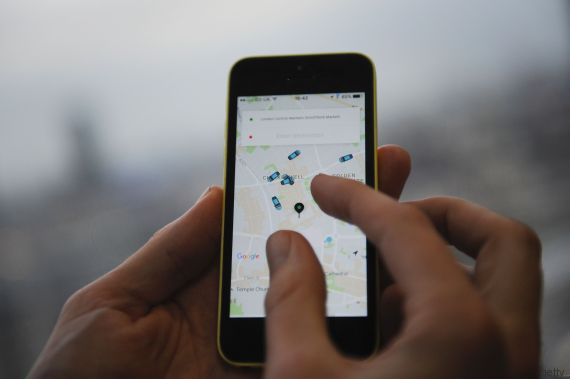 A user looks for a ride using ride-hailing service Uber. (Photo: Getty)
Ian Black, the company's regional general manager for Canada, called it a "tax on innovation" that would hurt driver and travellers.
Black called for consultations on the proposal and said the company hopes to work with the government on solutions that support innovation.
The amended taxi business definition will be effective as of July 1.
Canada Business – The Huffington Post